The Restaurant of the Fratelli Oddone Agriturismo is open from June to October for lunch and dinner
(reservation required), whilst from November to May it is open on Saturdays, Sundays and Holidays.
On weekdays reservations only for a minimum of 8 people are accepted.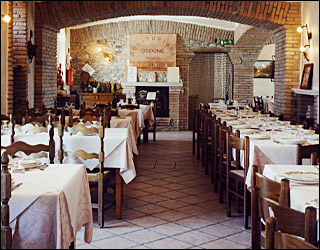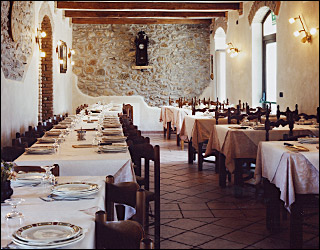 The restaurant is comprised of a large dining room, ideal for ceremonies, banquets and parties.
In the kitchen, our chef Nadia combines farming tradition with a modern and creative gastronomy.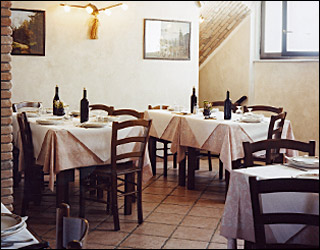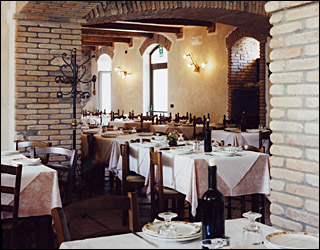 FIXED PRICE MENU: € 25,00
At our choice:
5 entrees (cold and warm)
1 mixed basket of local cold cuts
Bruzzo, the local Bardineto cheese
2 first courses, 2 second courses, 2 side dishes, 2 desserts, coffee.
After-dinner liquor, house red wine and service charge included.
Reservation required.
You may like to enjoy a romantic candlelit dinner in your apartment, by the warmth of the fireplace for only 6 euros extra.
During the summertime, our dishes may be enjoyed on the patio outside.
COMPLETE MENU OF THE FRATELLI ODDONE AGRITOURISM
The menu below is subject to change, as preparation of the dishes depends on the availability of the ingredients. For more precise information please contact us at 0039-019-7907115.
Cold starters
Tongue in salsa verde
Veal with tuna sauce (tuna and mayonnaise)
Beef Carpaccio
Russian salad
Mixed canapés
Tomato with cheese
Grilled peppers and aubergines
Mimosa eggs
Spiced Bardinella
Vol au vent with porcino mushrooms
Hot starters
Polenta hearts with thistle and blue cheese
Omelettes with seasonal ingredients
Vegetable pies
Golden panizza (chickpea flour)
First courses
Homemade pasta
Lasagna
Tagliatelle with house sauce
Tagliolini with meat sauce
Polenta with porcini mushroom sauce
Risotto with mushrooms or seasonal vegetables
Pansotti (filled pasta) with mushrooms
Crepes with ricotta and spinach
Second courses- Naturally reared meat
Roast beef
Mixed roasts
Stew
Boar stew
Roast lamb
Goat stew
Goat in salmi
Braised meat with Barolo
Sausages and ribs
Rabbit Ligurian style
Mixed boiled meat in sauce
Lamb fricassee
Seasonal side dishes
Mixed seasonal vegetables
Local Bardineto potatoes with various sauces
Homemade desserts
Tiramisu
Panna cotta with mixed berries or hazelnuts
Bunèt
Sweet salami with Nutella or jam
Homemade liquors
Limoncino (lemon)
Genzianella (gentian)
Oddonino